Based at Germantown Innovation Center (GIC) in Maryland, USA. Personalized Medicine Diagnostics Laboratory (PMCDx) employs state of art technologies to deliver advanced clinical genomic diagnostic testings. Our clinical laboratory is accredited by CLIA, COMAR and COLA for performing high complexity tests.
PMCDx team consists of geneticists, pharmacists, genetic counselors, scientists and physicians and medical technicians that are dedicated to upholding our company's core values of quality assurance, accuracy, and efficiency.
Our attention to details and commitment to excellence allow us to deliver quality service consistently and cater to your personal medical needs. We have knowledgeable and experienced staff to administer the tests according to highest clinical operation standards.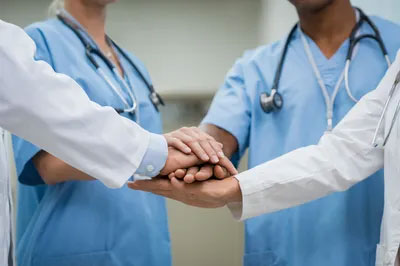 Our mission is to translate personalized medicine approach into ROUTINE clinical practice. We strongly believe that in the modern medicine era with the advancement of OMICs findings, one-size-fits-all therapeutic model should no longer be considered as best clinical practice. By leveraging molecular techniques, our ultimate goal is to accelerate this transition and enhance individualized patient care.
Currently, PMCDx is keen to provide high quality, convenient and advanced molecular diagnostic laboratory testing. We are committed to ensuring that healthcare providers and patients have an access to fast, ffordable and accurate testing paradigm to guide therapeutic approaches.
Through a multidisciplinary collaboration among geneticists, pharmacists, genetic counselors, scientists and physicians, our primary goal is to both deliver clinical genomic testing and design novel molecular panels to offer personalized care.
PMCDx is motivated to advance science by performing top-notched research innovations and goes beyond just diagnosis of disease.